The True Colours palette contains 35 original colours that were used on houses and buildings in Vancouver from the 1880s to the 1920s, often chosen by the first owners and builders. It can be a valuable tool when the goal is to restore a house or building to its original appearance or to select a combination and placement of colours that reflect its early history, construction and residents. The palette can also be useful in identifying the placement of light and dark colours to complement the architectural style. For some houses and buildings, a colour scheme from a later period might have greater significance in reflecting the history and heritage values, and may be considered in a restoration or rehabilitation plan for the site.
The colours were identified through sampling and analysis from many different houses and buildings. They were named for the streets and neighbourhoods where they were first documented, often reflecting the different eras of development, architecture and changing tastes from the 1880s to the 1920s.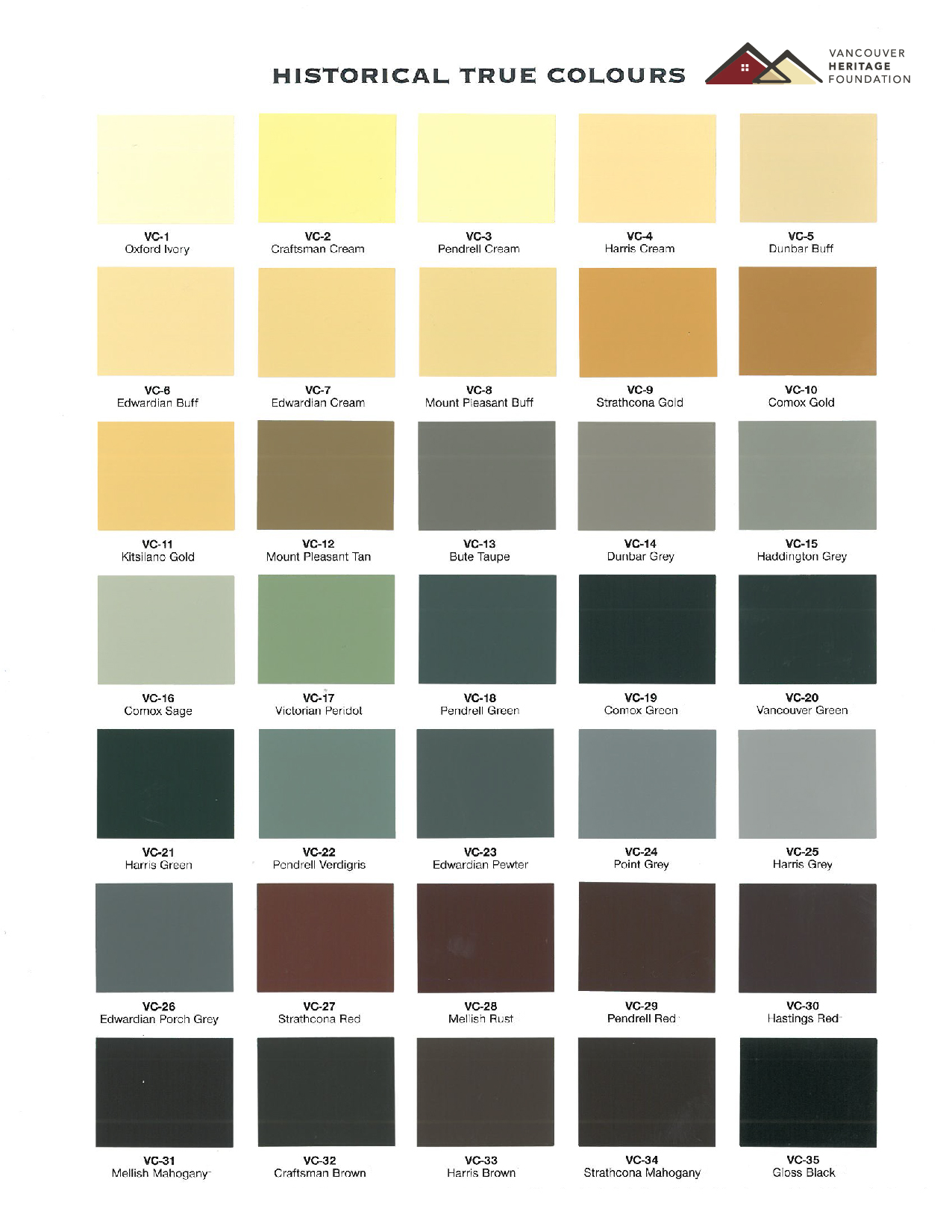 Hard copies are available at the VHF office.
Scroll down to see examples of historical colour schemes that have been implemented in different neighbourhoods around the city.